Your Opportunity Costs
You want to save money.
But have you thought about
REAL opportunity costs?
If you're not getting results fast,
it costs you more than getting help NOW!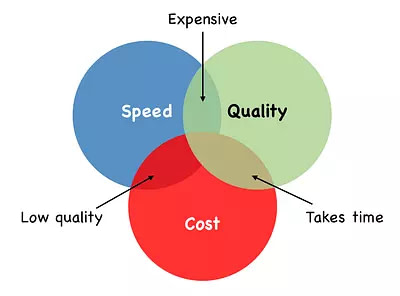 More goes into great LinkedIn and Resume Writing than you think.
Plus, how good are you at selling yourself in the seconds you get?
My service pays itself in days.
How many jobs or leads have you missed?
The longer you wait, the more it costs.
Here's how much...
Jobseeker Opportunity Costs
Every $25,000 in salary missed
costs you $100/day.
Let me explain...
Your Real Cost
An average work year, without holidays, weekends and vacations, is 2,000 hours.
For hourly pay, divide your salary by 2,000.
Then multiply that rate by 8 to get your daily pay.
Your Daily Cost
Looking for a $125,000 salary? Divide that by 2,000h/y...
That's $62.5/h... $62.5*8h= $500/day.
That basically pays for my RésumésThatPOP package.
Your Monthly Cost
Go a month without POP?
That's $500/day * 20 business days
$10,000 missed!
---
Business Opportunity Costs
LinkedIn isn't just for jobseekers!
Every $25,000 in LEADS missed
also costs you $100/day!
Costs Per View
As a business, what's your Cost Per Lead/Click (CPL/CPC)?
How much are you spending to get that?
Not Per Ad/Card
I can't tell you how many times clients say they got NOTHING
from paid ads or business cards!
That's why I use a 26-step process to attract LinkedIn organic leads.
Proven Real Views
I routinely take business clients from double- or single-digit views
to triple-digit LEADS per WEEK
with a few DAYS work...
Got YOUR interest?!
Charges and Guarantees
How I Charge
My charges are based on both deliverables and time - but always value.
I get key information from you to make the best determination up front.
I offer standard packages starting at $597 and hourly coaching at $199/hour.
My Guarantees
LinkedIn profiles that get you seen, searched and selected.
Resumes that pass an ATS, POP in 1/2 page and sell in seconds.
Hours of coaching to help you with future jobs, not just the next one.
Your Guarantees
You will respond promptly to all information requests.
You will actively collaborate on your career.
You will follow my coaching and guidance.